As the CEO of Bahria Town, Ahmed Ali Riaz Malik is one of the leading names and successful businessmen in the real estate industry. He handles some of the prominent real estate projects in Pakistan. He is the son of Malik Riaz Hussain, who is also a leading real estate mogul who stands 7th among Pakistan's wealthiest people.
Ahmed Ali Riaz Profile/Wiki
| | |
| --- | --- |
| Full Name | Ahmed Ali Riaz Malik |
Ahmed Ali Riaz Personal Life/Biography
| | |
| --- | --- |
| Age | 41 Years (As in 2019) |
| Country | Pakistan |
| Nationality | Pakistani |
Ali Riaz Malik Income Source
Ahmed Ali Riaz Malik earns mostly from his position of CEO in Bahria Town in Karachi, Lahore, Rawalpindi, and Peshawar
Ali Riaz Malik Education and Career
Ali Riaz Malik was born in Rawalpindi Pakistan in 1978, and he also brought up in the same city. He completed his school education over there in 1999 from Beacon House School. Ahmed Ali Riaz joined his family business after completing his education. With his keen passion and interest in the real estate industry, he had no problem in joining his father's company Bahria Town Pvt. Ltd, one of the leading real estate companies in Asia.
He started it all from the very beginning, and he has achieved everything with his hard work, dedication, and potential in his way. He began with his position as sales and marketing manager and procurement manager. Later on, he was promoted in 2005 as a project manager to deal with a lot of projects on behalf of Bahria Town (Pvt) Ltd. In 2007, Ahmed Ali Riaz finally got appointed as CEO of Bahria Town Pvt Limited due to his efforts and hard work. The company became a US$1 billion empire under his visionary leadership.
Ali Riaz Malik Personal Life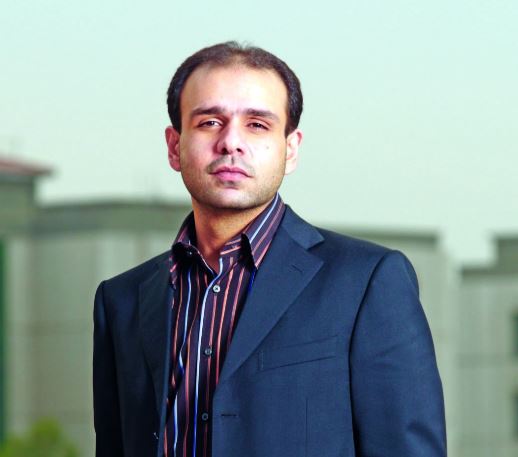 Ahmed Ali Riaz got married in 2003 to Mubashra Ali Malik, who was born in the year 1984. He belongs to a wealthy family that runs Pakistan's leading sugar refinery. She has been doing well in the social activities of Bahria Town, and she has been engaged in providing meals to over 150,000 poor and underprivileged residents of the nation.
Ali Riaz Malik Current Projects
Ahmed Ali Riaz has been the leading man behind launching several successful projects led by Bahria Town over the years. He has been one of the promising names behind starting the dream project of his father "Pakistan's first-ever Island City" by joining hands with Thomas Kramer, US-based real estate businessman in 2013, by signing a contract. According to the agreement, both parties are going to have an equal contribution to the construction of the Bundle and Bodha Islands and supporting the project in the city of Karachi.
Bahria Town has handled a lot of projects under his passionate and keen supervision and his unsurpassed knowledge and expertise. Some of the projects he has been handling are Bin Alam City Islamabad, DHA Smart City Islamabad, Bahria Town Karachi, Blue World City Islamabad, Bahria Town Lahore, and Bahria Town Rawalpindi. The company has also planned to develop Pakistan's third-largest Masjid in Bahria Town Karachi. They are also developing Gold City, Sports City, and Paradise precincts. The team behind Bahria Town has been striving hard to reach tremendous heights.
Ali Riaz Malik Social Media Accounts And Channels
⦁ Official Website: Check Now
⦁ Instagram: Check Now
⦁ Facebook: Check Now
⦁ YouTube: Check Now
⦁ Twitter: Check Now
⦁ Linkedin: Check Now
⦁ Pinterest: Check Now
---
These were the latest information about Ahmed Ali Riaz Malik (CEO of Bahria Town) Wiki, Age, Biography, Career & More. We will update this data and information accordingly as quickly as we get more information. By leaving a comment below, you can share your ideas with us. Thank You!